Women Agricultural Cooperative Toudarte which means 'life' in Berber, was founded in 2004. It specializes in the production of high quality argan oil for cosmetic and culinary use. It is located in the center of the argan forest in the region Imsouane at 85 km of Agadir and 85 km from Essaouira. The overall objective of the cooperative focuses on improving the socio-economic situation of rural women in the commune Imsouane and its involvement in sustainable development.
The cooperative Toudarte today hosts one hundred women who find a source of income beyond base salaries of Morocco and wants to ensure that the best quality is guaranteed. Special attention is given to harvesting and the selection of argan kernels also called "znine".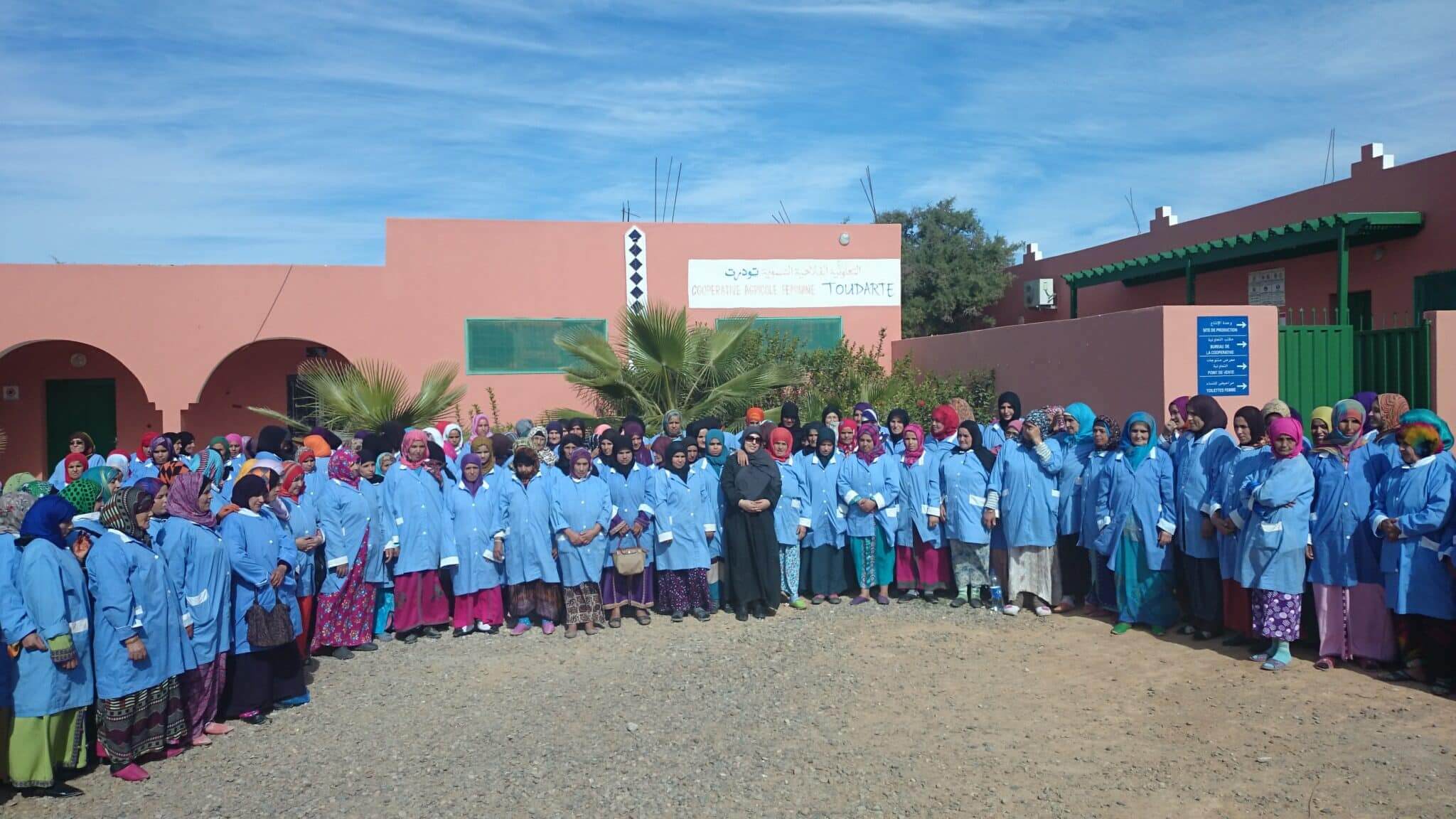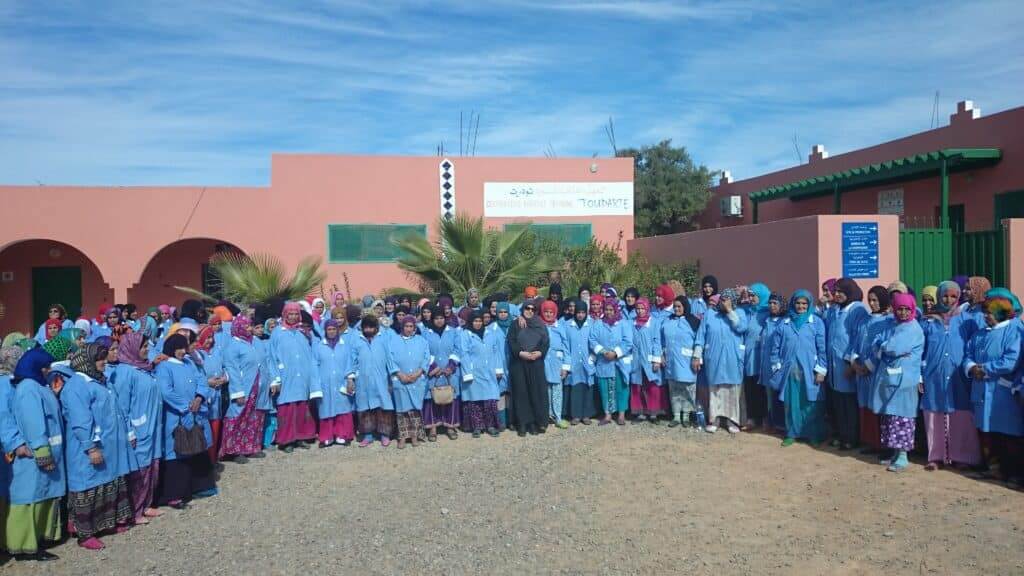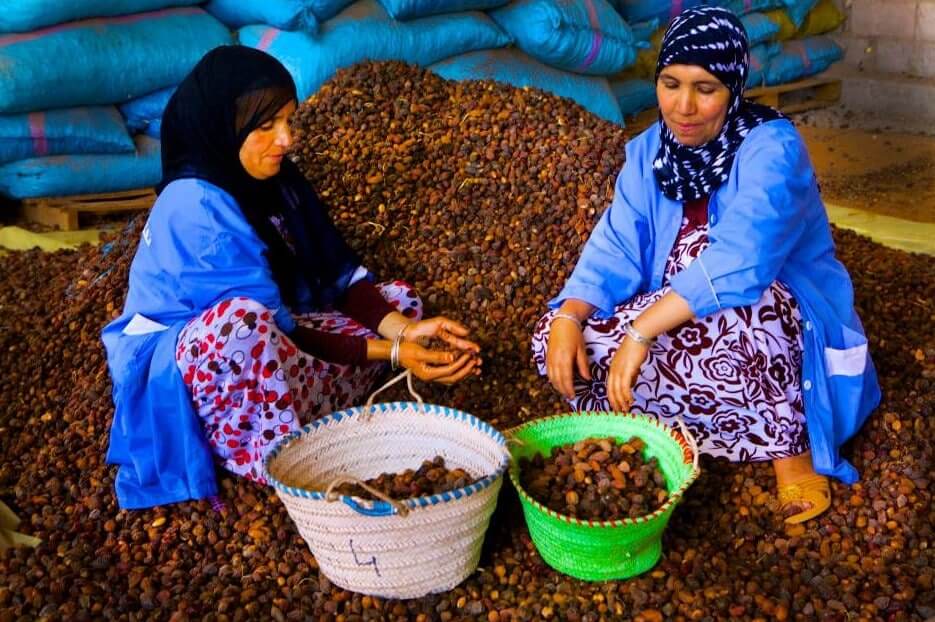 By using argan oil you do not only benefit yourself. You also help you improve the social status of the Berber women, help them caring for their family and encourage them to work to educate their children.
The biological produced argan oil we offer ensures high quality to consumers, in the purest Berber tradition, with respect for women and working conditions.
Cooperative Toudarte is member in the Targanine Group, in which six corporations participate. The argan oil produced by Cooperative Toudarte is used by several cosmetic brands that embrace Fair Trade, including BASF and L'Oréal, which is an official partner of the Targanine Group.